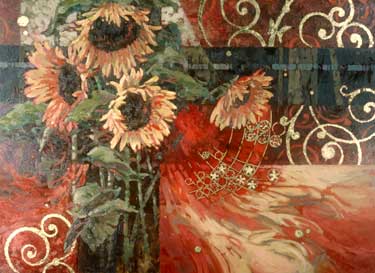 Consider the Sunflower I
There is a passage in the Bible, (Matt. 6:28), in which Christ admonishes the crowd of listeners to "consider the lilies of the field, how they grow," as He is trying to nudge them away from the worthlessness of anxiety and worry. He concludes with, "... even Solomon in all his glory was not arrayed like one of these." The sunflower could just as easily have been His example.

Consider the Sunflower I
30" x 40" Giclee on canvas
Giclees available on canvas and paper. Contact artist for custom sizes.




Back to Portfolio